Our team is thrilled about the multitude of positive changes we've experienced this year including; investing in advanced features, adding more and more customers and expanding into a variety of family entertainment centers (FEC). While our name is well-known as the first to develop software serving the FEC market, we are excited to reintroduce Clubspeed to you, how the company has evolved and what's in store to help our customers grow their business now and in the future.

Clubspeed is the world's premier timing and venue management software for go karting, trampoline parks and family entertainment centers (FECs). We've been in business since 2007 serving over 500 locations across 34 different countries. As a worldwide provider delivering a solution critical to business operations, we're proud to provide customer support 24 hours a day, 7 days a week to ensure our customers get the support they need at the time they need it the most. Here at Clubspeed, it's our customers that drive our success and we always encourage feedback that helps guide our roadmap and quarterly upgrades and enhancements to make the most powerful software in the industry even better.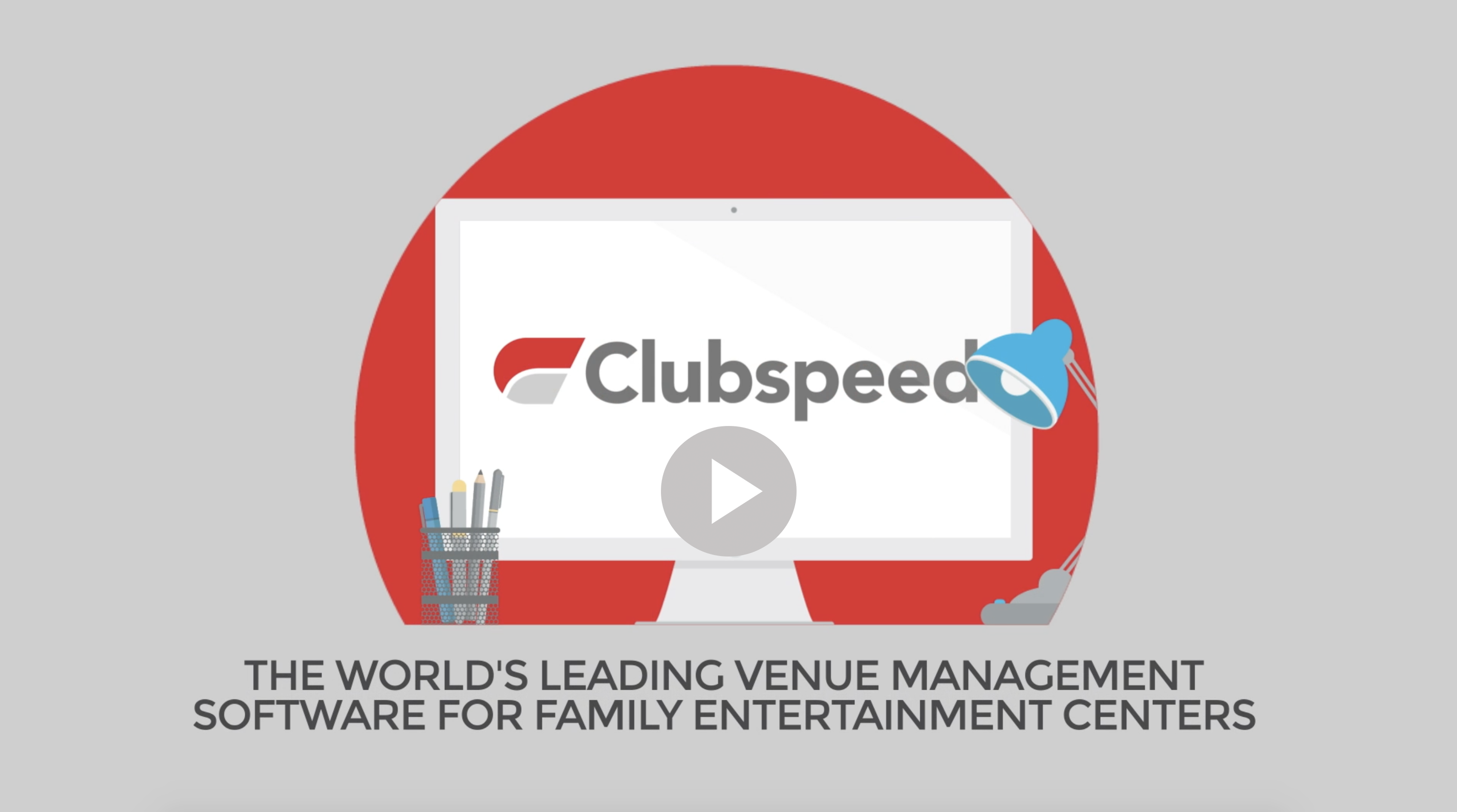 Through an extensive list of features, our end to end solution helps activity centers increase revenue, improve business intelligence, streamline operations and deliver a seamless customer experience. Clubspeed brings together the critical tools you need to run your business efficiently including; point of sale (POS), customer relationship management (CRM), gamification with real-time leaderboards, booking online or onsite, waiver management, integrated payments, automated email marketing, reporting, plus so much more.
With Clubspeed, your customers spend less time waiting and more time spending – and racing, jumping, playing and discovering new adventures, having fun and making memories. Best of all, they will want to return and that means higher customer retention numbers for your business.

We enjoy building software for an industry that offers thrilling experiences and our goal is to revolutionize activity centers around the world. We are achieving this by helping activity centers improve the customer experience and simplify their engagement strategy. We are a committed and devoted partner comprised of a team of inspired professionals here to help you build your business. Fun is one of our core values and we truly believe that our positive and playful attitude has a positive impact on our business and the customers we serve. We hope you join us for the ride.
---
Not a Clubspeed customer? What do you have to lose? Request a complimentary demo today.
---