Last week Clubspeed exhibited at the International Kart Association (IKA) annual expo in Offenbach, Germany. Thousands of attendees and exhibitors from around the world gathered for the 27th annual event which has grown from a local exhibition to one of the largest karting events worldwide. Attendees had the opportunity to see the latest in kart technology, racing equipment, customer engagement and other track innovations expected in the coming year.
The Latest Trends for Karting Tracks
There were several common themes and conversations during our time at the 2-day event. Many karting tracks are looking to technology solutions that can help their business do more and create a better customer experience that will ultimately support revenue growth. Many tracks are also looking to maximize their square footage by adding new activities such as rock climbing and ropes courses. Whether it's building a multi-level track, adding a 2nd level restaurant or situating new activities above existing ones, owners are feeling the demand to be more inventive and offer racers new challenges. By giving your customers options in addition to a great racing experience, you can keep your customers in the center longer and provide excitement to keep them coming back.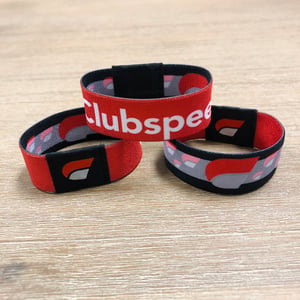 At the Clubspeed booth, our new RFID (radio-frequency identification) video system was a huge hit. The RFID Action Camera System will track your customer's races and activities, create highlight videos, and deliver them immediately via race results, email, mobile app and an on-site kiosk. They can easily share these videos via social media, giving your marketing efforts an immediate boost! The bands can also be multi-purpose for use as membership cards, credits or points and cashless card systems.
No matter what improvements your karting center or FEC is looking to make, Clubspeed is here to help. Contact us today for more information. To learn more about Clubspeed's RFID video tracking system, click the button below.