Gift cards are this year's go-to gift for the holiday season with sales expected to boom! Get ahead of the season with gift card options for your customers!
Customers start buying gift cards early for the holidays
Gift cards are among the most requested and most purchased holiday presents year after year. The receiver has the freedom to choose their own purchase. Gift card sales for the holiday season begin 20-40 days before even being used. They offer easy distribution and make giving gifts easy and efficient. Gift cards are on track to be the most given gift this holiday season, more than ever before.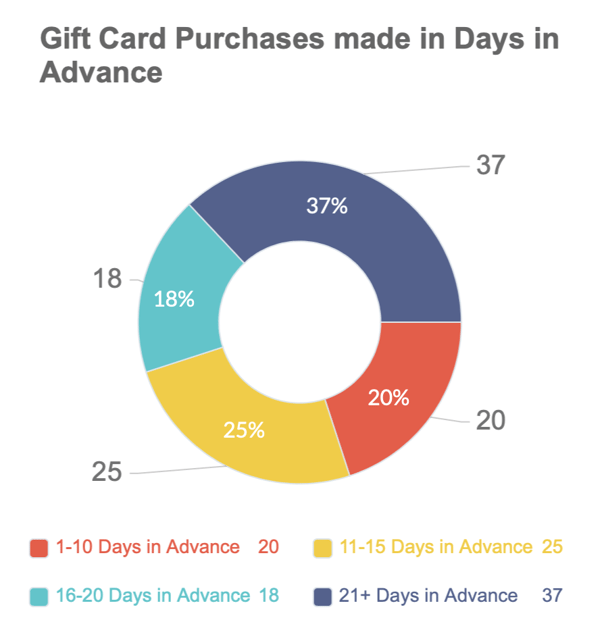 Gift cards provide safety and convenience for customers
Clubspeed provides secure transaction technologies to ensure against fraud and the safety of your customers. Gift cards are much less vulnerable to loss, theft, and fraud and can make the customer feel more comfortable when making purchases. Clubspeed leverages the latest technologies available to help mitigate fraudulent activities in credit card processing. Whether that be EMV compliant readers for card-present or AVS matching, 3DSecure, and fraud detection methods like velocity filters, we are always at the forefront of risk mitigation technologies. With gift cards being used, it makes purchases easy for consumers.