As you know, innovation and technology are rapidly changing the way we run family entertainment centers. It is no secret a high-quality scheduling system will do wonders for every level of your operation, forever driving sales and revenue. From mini-golf to go-kart tracks, your venue has a lot to gain from Clubspeed's revolutionary approach to fun.
It's amazing what a top-quality POS system can do for any family entertainment center! Gone are the days of sifting through paper records to analyze sales and revenues. Thanks to Club Kiosk, you can actively increase business efficiency and improve the entire guest experience via a range of custom options. Now you can access real-time data to keep on top of guest needs while observing key trends such as peak times or bestselling offers. Let's explore three discover why Club Kiosk is an outstanding option for your operation!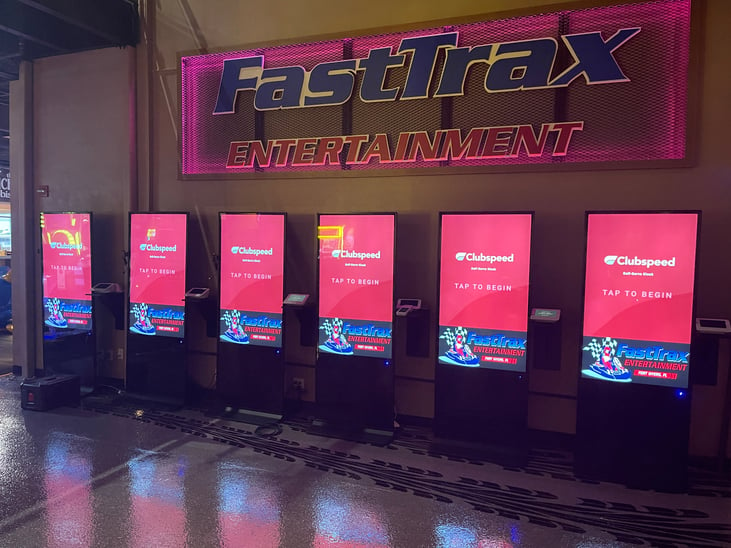 A Customer-Centered Solution
Club Kiosk allows you to effortlessly expand your front-of-house capabilities and reduce any wait time in the facility. This digital approach cuts your costs long-term and eases customer flow throughout the entire location. Registration, waivers, activity selections, payments… customers can do everything with the touch of a finger.
Check out our FREE guide on how focusing on customer experience can increase ticket prices
A Unique, Data-Driven System
Club Kiosk brings value to every facet of your FEC, helping you deal with uncertainties common to the industry. The automated, self-service around-the-clock nature of the system minimizes issues impeding customers while juggling complex staffing schedules. One platform improves the guest experience while creating no additional overhead.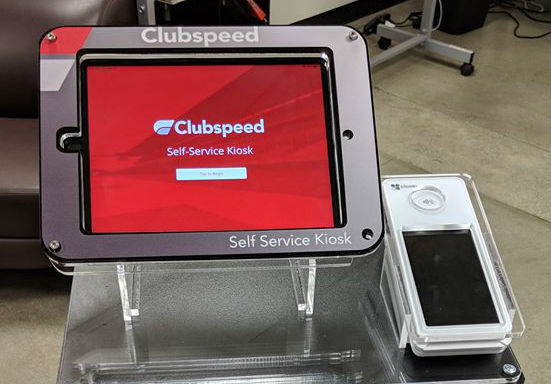 A Highly Efficient Team Member
Club Kiosk opens the door to increased sales and improved public understanding of your entire range of products or services. With a click, visitors will have instant access to a wide range of tempting deals perfect for any visit. Our research shows this premium upgrade has the potential to increase the average per person sale up to 22%!
Club Kiosk is adaptable to the needs of customers and operators alike. Choose from a wide range of hardware and touchscreen options that allow you to execute sales as you desire. The payment system enables you to benefit from fast credit card payment processing and allows you to monitor your sales directly helping with your analytics. Don't worry, absolutely zero training or onboarding is needed!
Innovative Clubspeed solutions such as Club Kiosk actively improves operations for any kind of family entertainment center. The system is fully customizable, allowing you to control what your customers can use at any given time. This comprehensive, guest-focused, software solution provides a smooth way to get the most of your venue.
Want to learn more? Reach out to learn how Clubspeed's Club Kiosk can meet the specific needs of your facility!
We clocked hundreds of transactions from various business models and developed a new POS flow that can drastically reduce your checkout time. It's so fast, that you might not believe the transaction is complete the first time you use it. With a group of 10 people doing 7 activities, we reduced the number of clicks by 82%, and the time from start to finish by almost 95%. Yeah, that fast.