Clubspeed proudly sponsored the Second Annual American E-Kart Championship (AEKC) held this past weekend at Accelerate Indoor Speedway & Events in Mokena, Illinois, showcasing 22 of the fastest indoor e-kart drivers in the country. The three day event began with qualifiers on Friday, August 23rd and completed on Sunday. Ryan Wilson emerged victorious, winning a cool $10,000 cash prize for first place. Coming in a close second, Koby Phipps walked away with $2,500 and third place Bailey Tolson is going home with $1,000.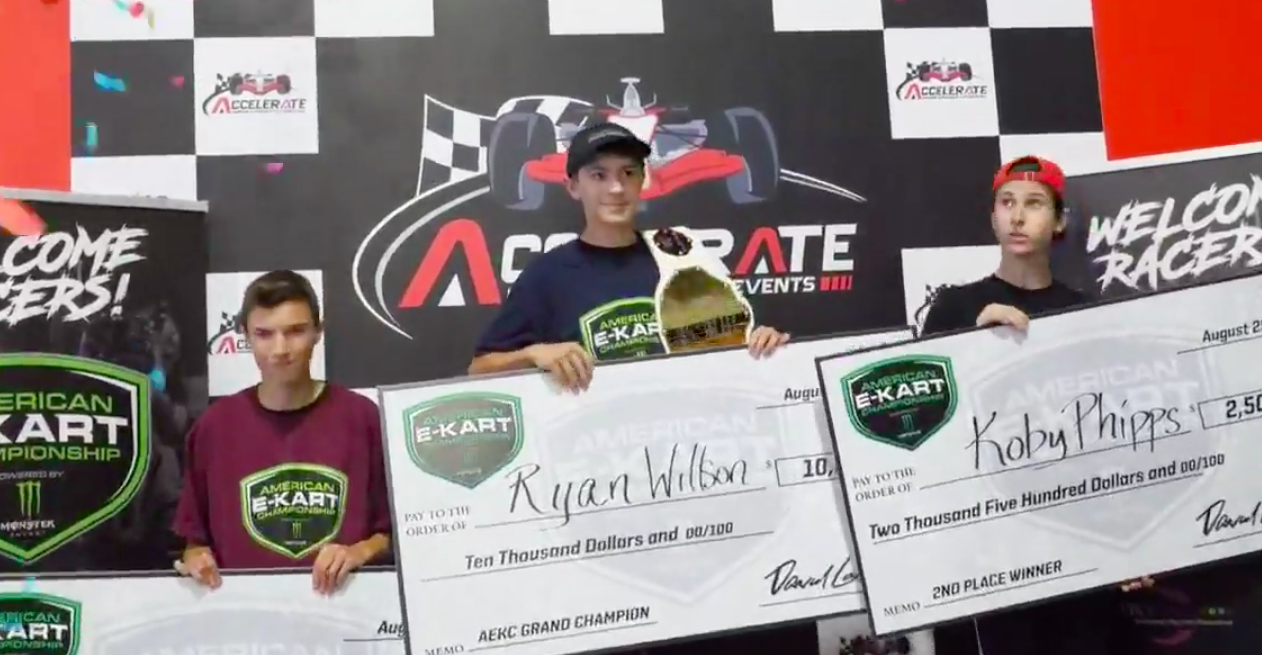 With the support of the
World Karting Association
(WKA), the series allowed virtually anyone interested in becoming the next E-Kart Champion to compete. To qualify, competitors joined a league at one of the 18
participating tracks
. Winning their local leagues gained them access to the Nationals in Chicago this past weekend. Racers ranged in age from 13 to 38 with some of the youngest racers laying down some of the fastest laps the championship has ever seen. Along with AEKC Title Sponsor, Monster Energy, other major event sponsors included, Kart 1, Clubspeed, Sakamoto, Proforma and Full Throttle batteries.
Clubspeed was proud to participate in this event where all 18 participating tracks leverage Clubspeed's software to not only run their venue but for timing and ProSkillTM ranking. With Clubspeed's ProSkillTM proprietary driver skill ranking and league management systems, racer's performance was tracked over the 8 week league that culminated in the 2019 AEKC Championship Race. A complete list of results can be viewed here.